Peter GREGOR MACGREGOR, 1925 - 2003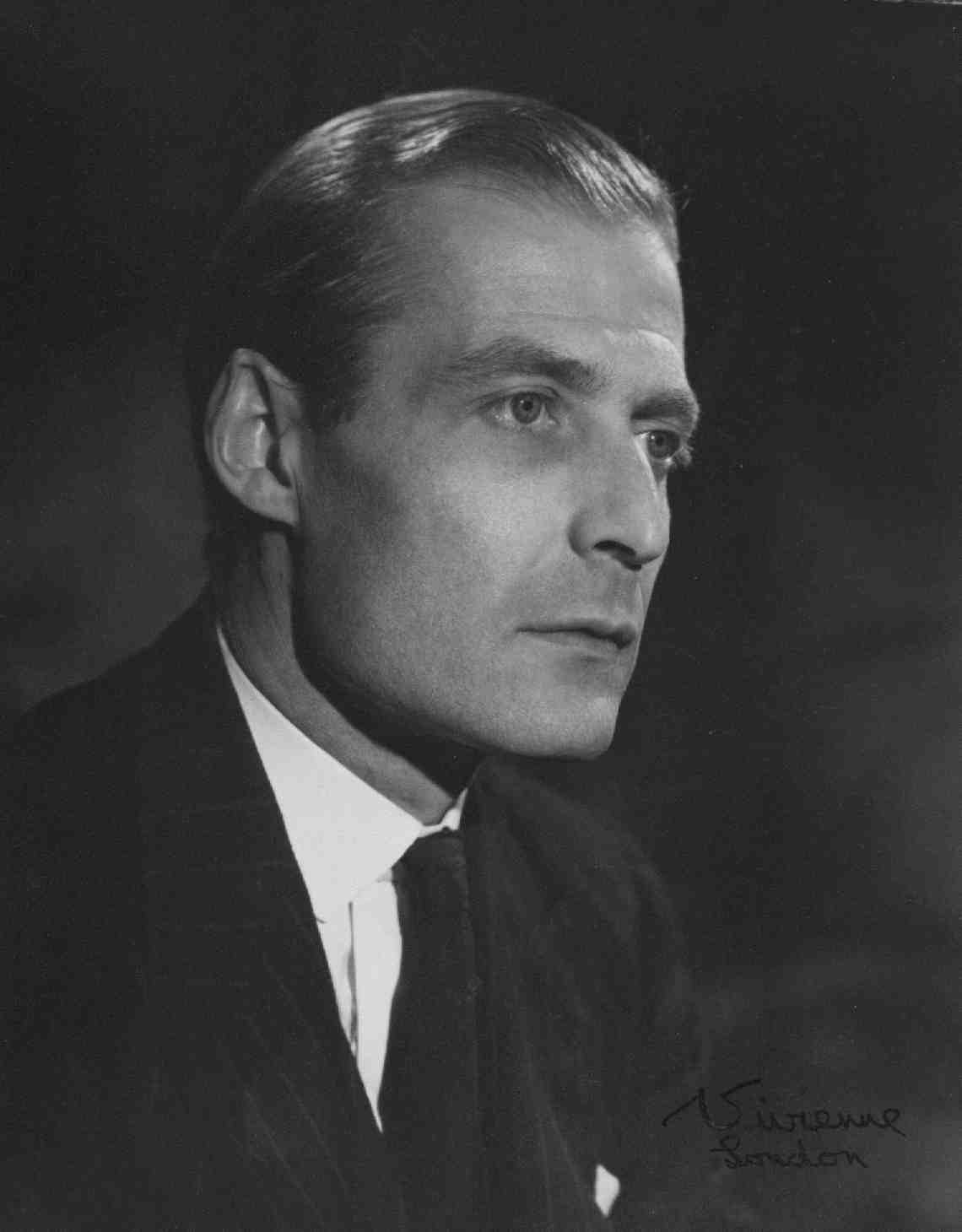 Peter Lindsay Gregor Macgregor was born on the 26th June 1925 in Egypt. He was the first son of Ivor Gregor Macgregor and Marion Walker. He had two elder sisters; Marion (Bunty) and Heather and a younger brother Angus.
His father (Ivor) was a senior pilot on the Suez Canal and spent most of the year working in Egypt as a result.
Peter spent his early years alternating between Egypt and Britain. At eight he went to Yardley Court Preparatory School in Kent. Even at this early age, he was already showing signs of artistic ability.
He went back to Egypt for most long holidays, along with his brother and sisters. The whole family was together in Egypt for the summer holidays of 1939. However, the ship they were due to return home on was requisitioned at the last moment. Peter's father said the war would only last 6 months, so they all stayed in Egypt, as he said it would be safer. El Alamein came later!
Peter at first went to a Lysee school locally (1940/1) before going to a boarding school in Cairo (1941/3). After getting his School Certificate, he managed to get himself onto the Empress of Canada for a passage home to join the Royal Navy, following in his father's and uncle's footsteps. His father's last words were; "not to get separated from your Passport".
One night in the Atlantic an Italian submarine based in Brest torpedoed the ship (see NOTE 1 below). Peter took to the water in his pyjamas, and after much swimming managed to reach a raft. The raft was already full and the same number again were hanging on in the water. They took it in turns to be in the sea.
However, numbers dwindled and there became enough room for all on the raft, but rations were very short, as was drinking water. After many days, with the raft now only half full, they were rescued by the Royal Navy and taken to Freetown. The only one of them with any means of identification was Peter, as he still had his passport in his pyjama jacket pocket – following his father's advice; he used to go to bed with it!
He was eventually shipped home where his eyes, which were damaged by fuel oil in the sea, were successfully treated, but leaving a scar on the left one. This troubled him from time to time up to the end.
He joined the Royal Navy as a rating. He was heading towards King Alfred, which was an officer training school, but told a wartime-service-only Naval Officer a few home truths. As a result he had to spend the rest of the war as a rating.
Some of this time was spent at Portsmouth Dockyard, and he told wonderful stories of the goings on there. During his stay in Portsmouth he was sent on a Gunnery Course on Whale Island. At one point he was getting a little bored at the antics of a gunnery instructor, when he was asked what the drill was if the gun should fail to fire. Without hesitation, Peter said that the Captain of the gun will open the breach and report "cordite burning brightly Sir". The remainder of the gun's crew; shall fall in to the rear of the gun with prayer books in the right hand; and shall sing the first two verses of "nearer my God to thee"!
The Gunnery instructor was not amused.
He served on various Naval vessels in different parts of the world including helping the American landings in North Africa. His ship was at the Normandy Landings where he saw considerable action. During all this time, he kept up his interest in drawings and paintings as far as he could.
He was demobbed after the War in 1946, issued with the usual ill-fitting suit, coloured tie and Trilby Hat, none of which he ever wore. After pressure from Father he went to Regent Street Polytechnic in London to study art, during which time he met two young ladies amongst others. One was an Australian physiotherapist called Elizabeth. She eventually finished her training and went back to Turrack, a district of Melbourne, and Peter was heart broken.
Undaunted, he obtained a steerage class passage to Australia and stayed with her parents. Unfortunately, one day she explained that she had always had a fiancée, and this gave Peter a mild nervous breakdown. The Bishop of Sydney rescued him, and eventually found Peter a place at Geelong Grammar School as an assistant master where he taught English and Art.
Peter eventually decided to come back to Britain and managed to get a steerage passage on the "Georgic". Elizabeth's 2002 Christmas card was found in Peter's flat after his death, so they still kept contact to the end.
He returned to the family home; "Balquhidder" in Lingfield. Peter and his brother Angus lived there with their parents, and were constant companions and good friends doing many things together. Peter's eldest sister Bunty was married and never actually lived in the house, Heather had died in 1945 of blood poisoning. Peter did a wonderful pen and ink drawing of this house, which was reproduced by the family.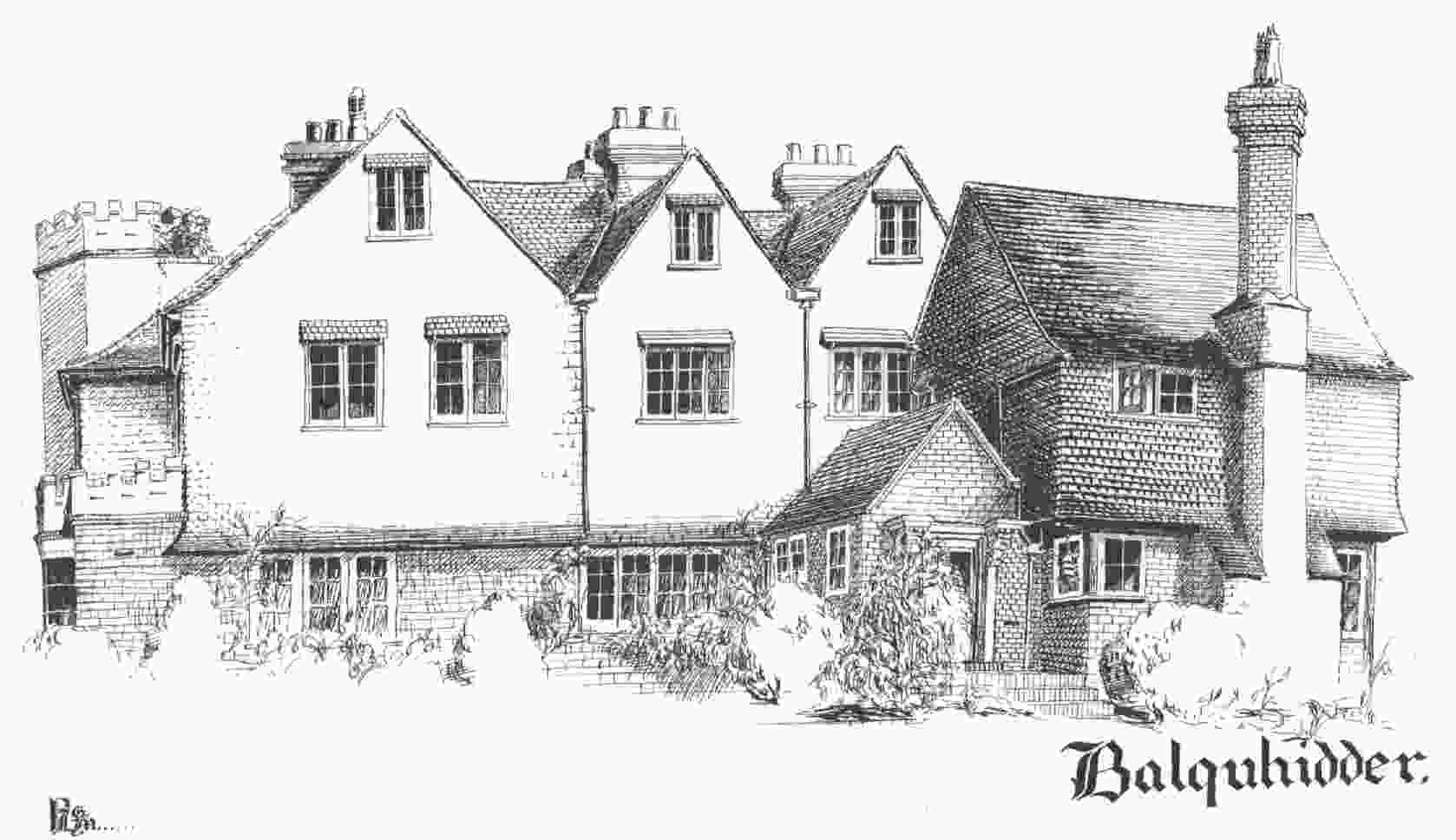 After further art studies, Barbara Wood, the other young lady, came back on the scene. Peter's father persuaded him to get a job, which he eventually did, with Unilever's subsidiary "United Africa Company" (UAC). He left for Freetown, a place he knew of old, to become the Merchandise and District Manager of UAC Sierra Leone. Here he met one of his oldest friends with whom he kept in constant touch to the end.
Peter was in the Textile Department of UAC Sierra Leone. He made a great success with his designs for African cloths. Many were printed in Holland and Manchester, and were sold throughout U.A.C. West African Companies.
After four years he was promoted to be General Manager of UAC (Africa & Eastern Persian Gulf), based in Bahrain.
Barbara kept in touch with Peter's mother during this time. On one occasion, she went to Rotterdam to meet Peter's homecoming ship and when Peter descended the gangplank, who should be at the bottom; but Barbara. Typically of Peter; as he walked past her, he acknowledged her presence with the words "Miss Wood I presume".
However, she hung on and they eventually became very good friends. In 1956, at the time of the Suez Emergency, Barbara and Peter met by arrangement in Nice, he from Bahrain and she from Britain, and they were married there. That is nearly fifty years ago. They were a devoted couple to the end.
Soon after the wedding, he came back to England in 1956 to work in the U.A.C. London office. He became an assistant to Mr Pedler (a Director of U.A.C.) as Co-ordinator - Kingsway Stores, petroleum agencies, & Lloyds agencies. This was a profitable operation and spent significant amounts on opening new outlets.
In 1959 he became the Senior Provisions Buyer, again based in London, but in 1960 he was abroad again. He first went to Istanbul in 1960/1962 to be General Manager of G & A Baker, which he successfully merged with the Unilever interests in Turkey. The first Hilton International Hotel was built near their flat; Peter and Barbara were often to be seen there.
The next posting was Kenya (1963/4). Peter became Managing Director of Grayson & Co., a large pharmaceutical wholesalers covering Uganda, Tanzania in addition to Kenya. The turnover of this company was £1m p.a. and it owned a factory manufacturing toiletries.
The marble in Kenya was ideal for sculpture, which became a love for Peter. One time when returning for UK leave, he brought his precious works of art with him. The ship stopped at Suez where Peter and Barbara broke their journey, so he could show his old haunts to her. Peter could not bear to leave his works of art on board the ship for fear that perhaps it would sink. He hired a taxi complete with a trailer and took them to their hotel in Cairo; they were then carried up to the room for safekeeping. After two nights, they left complete with the trailer and sculptures and motored to Port Said where they picked up the ship again. This was typical of Peter in those days!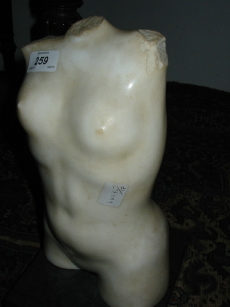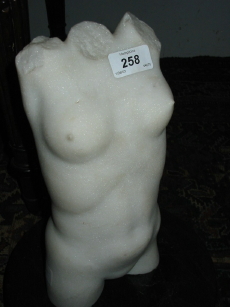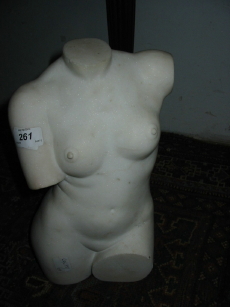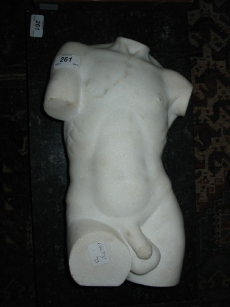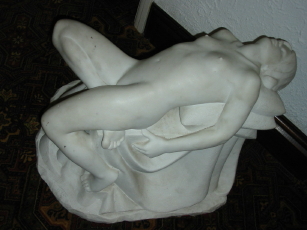 He also spent some time in Baghdad...
Peter then took on an enormous job in 1964. He was responsible for 1,000 employees managing all the traffic on the River Niger in Nigeria. This operation included a fleet, which handles 250,000 tons of cargo p.a., its own estate, powerhouse and dockyard, which had a single lift capacity of 25,000 tons. It was the largest river transport undertaking in Commonwealth West Africa.
In 1968, at the height of the Biafran War, he became the Managing Agent for the Gambian River Transport Company. A much smaller operation than the River Niger one, he combined it with being UAC's co-ordinator in the Gambia and Sierra Leone. At this time he had extensive contacts with the governments in these countries.
One of his great loves was ships. His flat was full of books, some 2000 or more, about ships and shipping. His paintings of ships were always favourites in the family, together with his pen and ink drawings.
Eventually he worked in London (1970/2), as Risk Manager, which gave him more time for his sculptures and paintings. He and Barbara would motor to Forte de Marmi in Italy for long holidays where he would borrow the studio of a famous British sculptor. He would visit the nearby Carara marble quarries to select his stones, work on them in the studio to reduce the weight and volume, and then bring them back in the boot of his car to finish them in London. Many have admired these pieces.
With the independence of the West African States, U.A.C. began to reduce its activities and moved most of its commercial sections to Manchester. He left U.A.C. in 1972.
He then joined the Goan Group, based in Geneva. He was due to go to Nigeria for that Group when he fell ill. His job with them fell through. He did however take on a number of consultancies assignments until 1976.
The last years were spent living a quiet life in London, attending and giving a few dinner parties with friends and researching from his enormous library of ships. He also spent much time in the Maritime section of the Science Museum.
Sadly, at the end of March 2001, after a long illness, Barbara died. Peter was absolutely lost. They had been together for nearly half a century. His family rallied round him and helped him in his distress.
He died Kensington Gore, London on 2nd January 2003.
Note 1: Empress of Canada, 21,517grt, (Canadian Pacific Ltd) had been sailing independently from Durban to Takoradi and the U.K. on government service, carrying over 1500 passengers including military personnel and Italian PoW's. On the 14th March 1943 the ship was torpedoed in the South Atlantic about 420 miles SSW of Cape Palmas by the Italian submarine Leonardo Da Vinci and sank in position 01' 13S 09' 57W. The ships Captain, 273 crew, 26 DEMS gunners and 1,188 passengers were rescued by the Corvette's HMS Crocus and Petunia, as well as the Destroyer HMS Boreas and the Ocean Boarding Vessel Corinthian and landed in Freetown. 44 crew and 348 passengers were lost.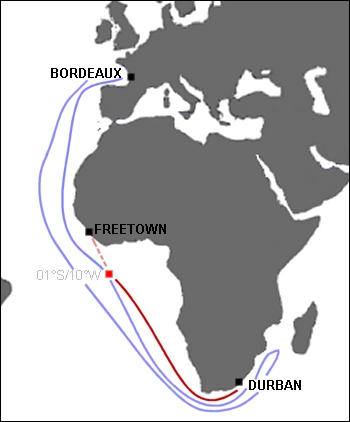 Map showing the movements of the Empress (red) and the Leonardo Da Vinci (Blue)
Shown below are some photographs of the interior of the Empress of Canada as she would have appeared prior to her alterations in 1929.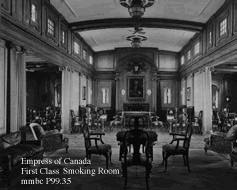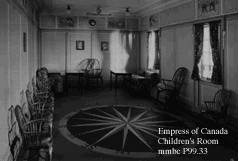 The First Class Smoking Room. The Deck A. Children's Room.

The Deck D. Second Class Dining Saloon. A Deck A. First Class 3-Berth Stateroom.