Peter MACGREGOR, 1857 - 1901
Peter Macgregor was born in Govan, Lanarkshire (probably Meadowside House, Partick) on 21st February 1857, the son of John Macgregor and his second wife Margaret York.
John Macgregor was a shipbuilder and partner in the firm "Tod and Macgregor", but died on 23rd September 1858 when Peter was less than two years old.
He studied at St Edmund Hall, Oxford 17 October 1874 - 7 November 1879 (He paid the fees then, so he may have studied until June 1880). He paid his MA fees on 3 June 1881 and received his Bachelor of (Civil) Law on 23rd June 1883.
There are a few notes about the various subjects that he studied which included Aristotle, Xenophon, and Cicero, in addition to which he would no doubt have done exercises in Latin and almost certainly Greek. In March 1878 he stumped up 5/3d (five shillings and three pence if you too young to recall the old coinage!) to replace a lost library book.
He paid the Proctor's fees for his Schools examination on 7 November 1879. This is the unusual bit because it means he was at the Hall for over six years - not unknown but uncommon - but he probably combined study at Oxford with studying for the bar. He is listed as being 'Down for the Year' in 1882, which is when he was called to the Bar. He also paid Ł1/14/4 every year between 1884 and 1888 for what are described as 'Dues for 1 year ...'
He took pupilage Middle Temple in 1876 and was called to the Bar on 21st June 1882. There is no evidence that he ever practiced as a barrister, but he used the title extensively during his life.
Peter married Christiania Jennings on the 20th August 1890 at St Barnabas, Pimlico and in the presence of Richard Edmonds and Mary Hinse. Peter's address then was 162 Ebury Street, Victoria. Christiania's was 29 Ravensden Street, Kennington.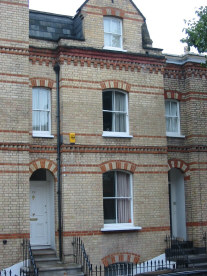 162 Ebury Street and 29 Ravensden Street as they are now.
She had been married before and her original maiden name was Hubbard. She had a daughter from the first marriage called Muriel Jennings (born 8th June 1886, in Kennington).
By 1891 they had moved to 4 Warman Terrace, Seville Road, Worthing, with Muriel and a servant. They then moved to Shoreham (Ravens Road) and Hove. At Hove they lived at 27 Walsingham Road and then Rutland Gardens.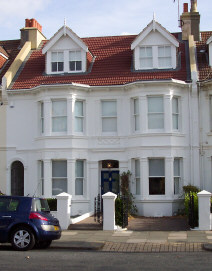 27 Walsingham Road now
They had four children together:
· Peter Macgregor, born Worthing on 17th January 1892, Died 25th November 1918 in Aberdeen.
· Ivor Gregor Macgregor, born at Shoreham on 25th April 1894.
· Christiania Macgregor, born at Hove on 2nd October 1895, died of whooping cough 15th November 1895.
· Claude William Macgregor, born at Hove, on 8th November 1897.
Peter owned the steam yacht "Finnart", which had been built at "Tod and Macgregor" and was probably used by his father to return to Finnart House in Loch Long, after a weeks work at the shipyard.
Below is a picture of SY Finnart: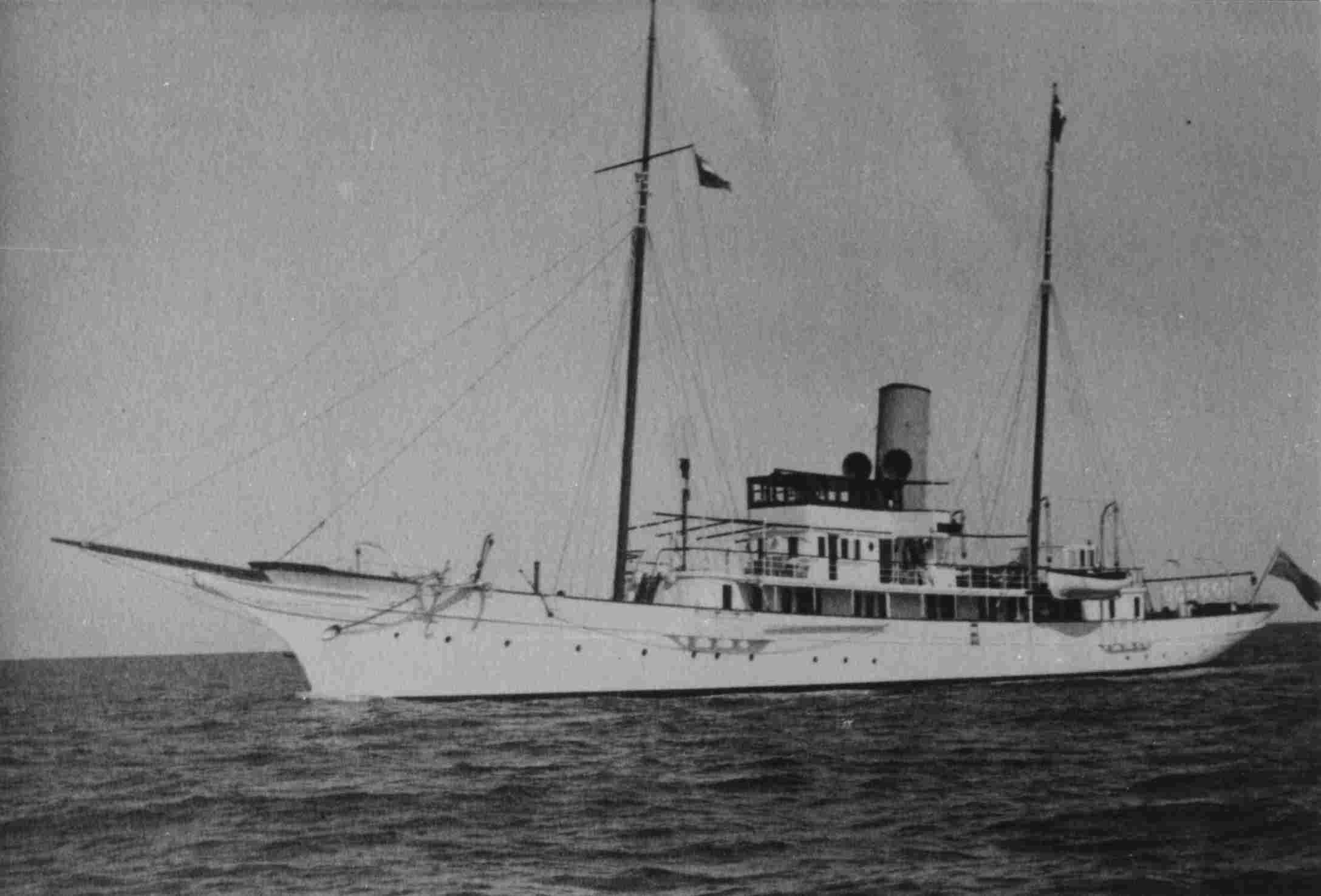 Although they lived mostly on the south coast, Worthing, Shoreham and Hove, Peter kept a property in Glasgow; 3 Park Street West, which he sometimes used.
Christiania died of typhoid on the 11th of July 1899 in Rutland Road, Hove. Her sister Edith looked after the children prior to Peter's death, and she brought up Muriel after he had died.
Peter Macgregor died of a brain tumour at Hunston, Rutland Gardens, Hove, Sussex at 2.15am 22nd April 1901.
He is buried at St Leonard's Aldrington.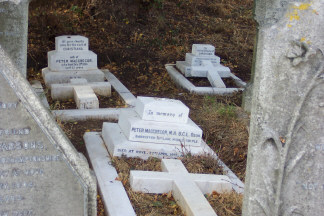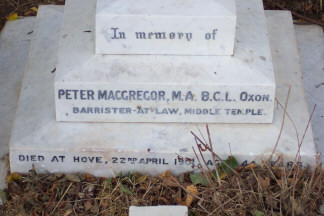 William York Macgregor, his brother, took responsibility for his young orphans after he died. They were moved up to Scotland and the eldest two studied at Dollar Academy. Claude studied at Edinburgh Academy.
Muriel married Percy Roe and they lived a secluded life in "Sunny" Worthing. They died in the early 1960's.