James MATTHEWS, 1908 - 1982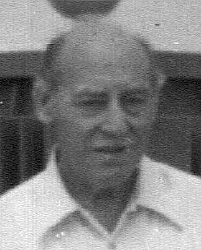 James Hubert Matthews was born around 1908 in Winnipeg. His father was James William Matthews (born on the 17th June 1865 in England) and his mother was Amy McArthur Macgregor (born on the 29th January 1869 in Kirn, Dunoon to John Macgregor and Sarah Jane Hicks)
He lived with his parents at 141 Spence Street Winnipeg, where his father worked as a music teacher and, as many music teachers did at the time, described himself as a Professor. He was the organist of the Central Congregational Church in Winnipeg. He was also an adjudicator at the first Edmonton Kiwanis Music Festival in 1908. In the 1901 census he claimed an income of $1,000.
Joining in 1925, from 1925 to 1935 James was a clerk at the Canadian National Express Part of the Canadian National Railway.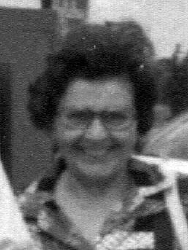 He married Sigurjona Hjorleifsson (Jean) around 1935, but they had no children. Jean was born in 1907 in Winnipeg to Bjorn and Gudrun Hijorleifson. She had eight brothers (including Willie, Bijossi, Thor and Allan) and one sister (Palina); who married John Amand St. Germain (1917-82). They lived at 248 Langside, Winnipeg at this time.
Hubert and Jean moved to Montreal in 1948 and were living in there when the James and Jean Oliver arrived in 1949. They lived on Ogilvy Ave and then on Gohier in St. Laurent moving to Tait St. in St. Laurent in 1965 or so.
Prior to July 1958 Hubert was the Chief Clerk to the Traffic Manager of the Express Department of the Canadian National Railways. He was promoted in July to be the Superintendent, Foreign Services. After less that three years he was promoted to be the Supervisor of Administrative Services, but he was there for even less time as in July he was appointed as the Supervisor of Air Services.
When he retired, Hubert had been employed by the Canadian National Railways for a total of 47 years in Winnipeg and Montreal, finishing as manager of Air Express.
They then moved back to Winnipeg when Hubert retired in 1973. Here they lived at 10-111 Tyndall Avenue.
James died 15th April 1982, Sigurjona died on 19th October 1994 at the Princess Elizabeth Hospital. Both are buried St Vital Cemetery, Winnipeg.