Harold MATTHEWS, 1898 - 1980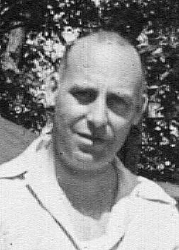 Harold Whitehouse Matthews was born on the 18th August 1898 in Winnipeg. His father was James William Matthews (born on the 17th June 1865 in England) and his mother was Amy McArthur Macgregor (born on the 29th January 1869 in Kirn, Dunoon to John Macgregor and Sarah Jane Hicks)
He lived with his parents at 141 Spence Street Winnipeg, where his father worked as a music teacher and, as many music teachers did at the time, described himself as a Professor. He was the organist of the Central Congregational Church in Winnipeg. He was also an adjudicator at the first Edmonton Kiwanis Music Festival in 1908. In the 1901 census he claimed an income of $1,000.
In 1916 and 1917 he was described as a rep for the Free Press.
During World War I, on the 19th of March 1917, Harold signed up for service. He was reported as being 6' 1", having one blue and one brown eye and black hair. On the 13th of June 1917, he completed his training as a cyclist and therefore probably spent less time at the front line than his dead brother William did.
In 1920 Harold was an advertising salesman for the Tribune, but in 1921-23 he was a student at Hubert Read and Co. (Accountants). In 1927 he was an accountant at the Radio Corporation of Winnipeg.
1828-32 saw him as the manager of the Radio and Automotive Equipment Co. and between 1933-35 he was a salesman at Leonard McLaughlin Motors. He then became the accountant at the Orange Crush. By then he was living at 370 Stradbrook Avenue. There is a gap, but by 1947 he was working at the Dominion Income Tax (h 76 Braemar).
In 1947 living at 269 Kitson.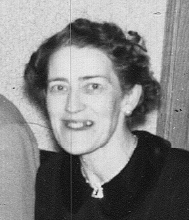 By 1954 he is married to Evelyn (who was born in 1902). He had the same job but now living at 76 Braemar Avenue in the St. Boniface area of Winnipeg. They had one daughter:
In October 25th 1958 Evelyn died at Winnipeg General Hospital and was buried at Chapel Lawn Memorial Gardens. Two years later Harold married his second wife Edna.
Harold was a member of the St. Vital Branch of the Royal Canadian Legion for many years.
By 1963 Harold has retired and he and Edna are still at 76 Braemar Avenue. He carried on doing some work for the Federal Income Tax Department.
Between 1966 and 1978 Harold and Edna are at the same address but by then he was a consultant for C B Hare & Co. Harold died on November 11th 1980 at St. Boniface Hospital and was buried at the Chapel Lawn Memorial Gardens. Edna outlived him.