Frank BLAKELY, 1865 - 1918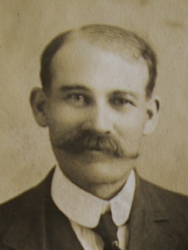 Frank D Blakely was born on the 14th September 1865 at Owen Sound, Ontario, Canada. He was the eldest son of Edward Blakely and Helen Hoey (born in 1845 in Ontario).
He had two siblings; Helen D., who was born on 17th October 1873; and Edward, who was born on 8th March 1876. All three children were born in Ontario.
The family moved to Winnipeg, Manitoba in 1883 and, prior to the 1901 census, Edward Bleakly had died ; probably in Ontario. At this census Frank was described as a "Traveller" earning CA$1,200, Helen was a Telephone Operator earning CA$600 and Edward was a "Druggist" (Chemist) earning CA$400.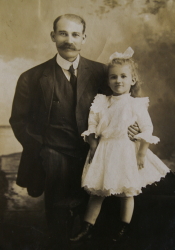 Soon after this he married Ethel Macgregor, who was born 1876. They had one child:
Frank became a publisher and in 1917 moved to 252 Maplewood Avenue but he died on 30th of March 1918 at that address. He died of rheumatic fever complicated by a heart murmur and probably complicated by disease.
Helen Hoey (his sister) died in Winnipeg in 1922.