Joseph MATTHEWS, 1906 - 1988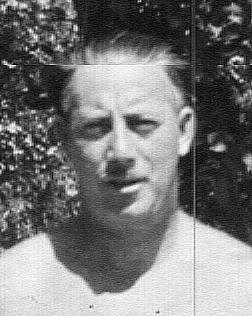 Joseph Leonard Matthews was born around 1906 in Winnipeg. His father was James William Matthews (born on the 17th June 1865 in England) and his mother was Amy McArthur Macgregor (born on the 29th January 1869 in Kirn, Dunoon to John Macgregor and Sarah Jane Hicks)
He lived with his parents at 141 Spence Street Winnipeg, where his father worked as a music teacher and, as many music teachers did at the time, described himself as a Professor. He was the organist of the Central Congregational Church in Winnipeg. He was also an adjudicator at the first Edmonton Kiwanis Music Festival in 1908. In the 1901 census he claimed an income of $1,000.
Joseph became a salesman at the Radio Corporation of Winnipeg.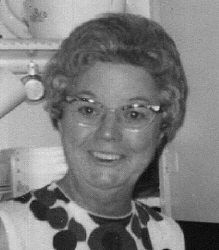 He married Violet Agnes (Toots), who was born in 1909, they had no children. Toots was a life member of the Prince Edward Bowling League and Victoria Ladies Bowling League. She was also a summer resident of Boundary Park.
Joseph was the proprietor of a number of companies selling radios and televisions. In 1947 it was Radio Electric, in 1952 it has become Radio Service. However by 1963 he had concentrated on service and moved to be service manager for C.F. Brennan Radio and T.V. and in 1978 Joseph was an electronic technician for Mid-West Musical.
Mid-West Musical Instruments of Winnipeg, was operated by Fred Kent with his partner, Loren Cartwright. Canadian sales Titano Accordions mushroomed through the efforts of this company in Winnipeg.
Joseph was an active member of Ham Radio since 1935 and Radio and T.V. was his business throughout his life. He spent 13 years with Brennon's and nine years with Midwest Musical. He was an avid bowler in his younger years and also curled. He was part owner in Wildwood Trailer Park at Winnipeg Beach for many years.
Toots and Joseph moved to 1100 Garfield Street, probably around 1946 and his mother Amy must have lived with them from then or soon after.
Violet died on 30th July 1975 and is buried at Brookside Cemetery, Winnipeg. Joseph died of cancer on the 26th February 1988 and is buried beside her.