Cecil Moya BRADLEY 1897 – 1962

Cecil Elizabeth Moya Bradley was born on 29th October 1897 at 34 Carrington Street, Sydney, New South Wales, Australia. His father was Isaac Bradley and his mother was Annie Johannah Crawford.

Isaac Bradley was born in Overton, Ashover, Derbyshire in the 12th August 1851, the son of Elizabeth Bradley; no father appears on the birth certificate. At some time in the 1870s he moved to Australia and in 1880 he married Annie Crawford in Sydney.

Annie Crawford was born with the name "Tomaha" in Shoalhaven NSW in 1860, the third of four children of Samuel and Mary Crawford.

Isaac and Annie had three daughters before Cecil was born:

· Eva V. S. Bradley, born in Sydney in 1882.

· May B.E. Bradley, born in 1885.

· Ida A.C. Bradley, born in 1887.

Cecil was therefore born ten years after her next youngest sister, she was brought up with a lot of help, particularly from Eva. She trained as an Opera singer and her sister Eva, was a stage dresser and dressed her sister for many of her performances.

In the 1920s she

moved to the U.K. where she met Claude Macgregor.

Cecil Elizabeth Moya Bradley married Claude Macgregor, a retired Naval Lieutenant on 5th November 1924 at the St Martin's Register Office, in the presence of WF Elms and A Raypons. Claude was living at 55 Westminster Mansions, Great Smith Street, London and Cecil gave her address as the Strand Place Hotel.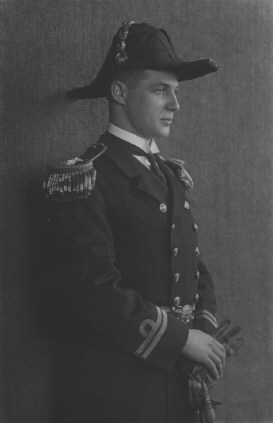 Isaac Bradley died in Woollahra in 1925 and Annie died in Katoomba in 1936. Ida married George C Haukes in Sydney in 1912. What happened to May is not known.
Claude Macgregor became a Lieutenant Commander 30th September 1927 but was removed from list on 21st April 1931. Along with many other retired officers, he offered his services again prior to the beginning of WW2, the offer was taken up on 22nd June 1939.
He was posted on 6th February 1940 to HMS Asturias. This was an armed merchant cruiser commanded by Captain J R S Halnes. Claude served on this vessel for most of WW2, becoming an Acting Commander 22nd May 1940, but at the end of the war he was the Naval Officer in Charge of Venice.
Cecil was always known for her sharp tongue. On one occasion when she was nearly hit by a cab, when stepping onto the road, she silenced the unfortunate cabdriver with a stream of vitriol that he would have been proud of.
Claude Macgregor became a Commander on 8th May 1946 and retired on 28th April 1947. He then lived at Wellesley Cottage, Tilford, near Farnham in Surrey until he died, on 27th of March 1956, of lung cancer.
Cecil survived him for another six years, until being killed in a house fire at Wellesley Cottage on 20th of May 1962.